Port Douglas Great Barrier Reef Cruise to Quicksilver Pontoon

Over 2 million happy customers
That's right!

7 day support
Relax... we've got you covered.

No booking fees - ever!
Save your pennies!
Australian owned
100% based in Australia!
Great Barrier Reef Snorkel Cruise from Port Douglas: Our high-speed, wavepiercing catamaran will take you in air-conditioned comfort to the renowned Agincourt Reef, a jewel-like ribbon reef on the very outer edge showcasing unsurpassed coral formations, colourful marine life and spectacular underwater visibility. From the spacious activity platform, guests of all ages, swimmers and non-swimmers alike, can experience this stunning reef world in comfort. Friendly and attentive crew, including professional marine biologists, are on hand to ensure you enjoy and gain the most from your day.
Snorkel amongst the coral gardens, or stay dry and explore the reef from the comfort of a semi-submersible with informative commentary or from the underwater observatory. And don't miss the fish feeding presentation by the crew. Exciting optional activities include introductory and certified diving, helmet diving, marine biologist guided snorkel tours and scenic helicopter flights.
Image gallery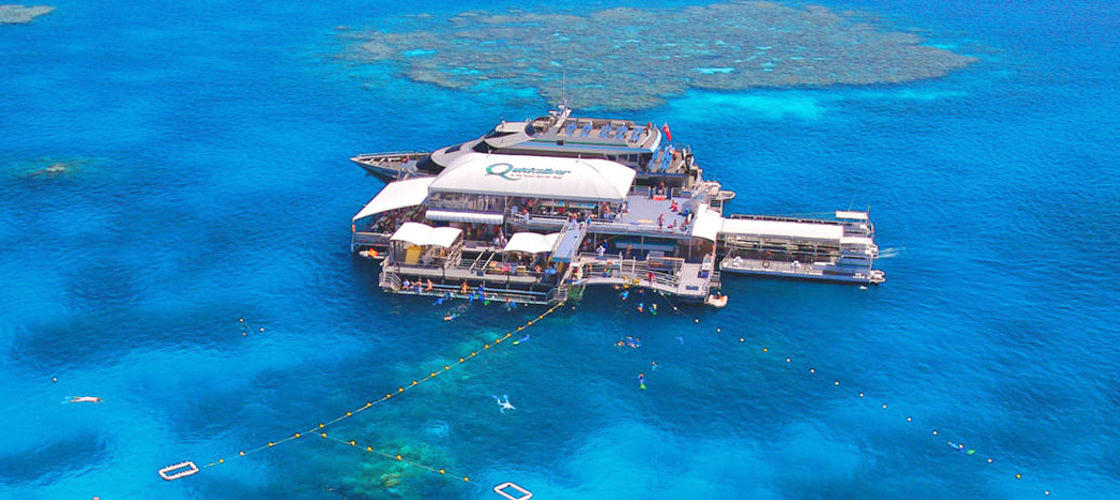 Top tips
"Take advantage of all the INCLUDED activities once out at the reef platform to take in the reef from all angles. These activities included the semi-submersible, underwater observatory, reef education presentations and more."